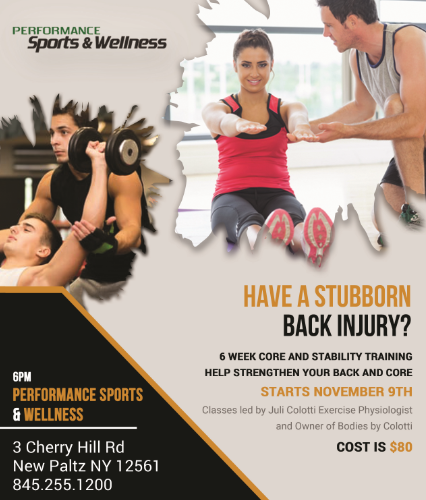 Do you have a stubborn back injury? Is your spine weak? Are you trying to prevent back and/or spine injuries?
Join Juli Colotti Exercise Physiologist and Dr. David Ness as they put together a 6 week program to help strengthen your core strength and stability. All exercises can be modified, and are intended for people coming off of injuries or dealing with current injuries.
Come learn the proper way to exercise and strengthen your core and improve your spinal stability.
Class space is limited to 10 people. The price is $80 for all 6 weeks.