Dr. David Ness, is located in the Hudson Valley in New Paltz, N.Y.  We offer Traditional and Sports Chiropractic care, Active Release Techniques, Spinal Decompression, Cold Laser, Acupuncture, Massage Therapy, Titleist Golf Fitness, and Runner's Gait Analysis.
Click here to access a FREE Resource Library!
Here you will get exclusive access to demonstration videos and printable PDFs.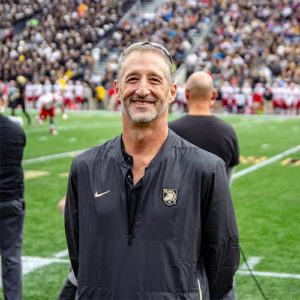 Dr. Ness is a Certified Sports Chiropractor, Certified Master Active Release Techniques® Provider, Certified Kennedy Spinal Decompression Specialist, and Certified Titleist Golf Fitness Instructor®.  In addition to traditional chiropractic care, Dr. Ness utilizes ART® to remove scar tissue and adhesions from injured muscles, ligaments, tendons, and nerves. Dr. Ness uses Selective Functional Movement Assessments to reveal the underlying bio-mechanical stresses that cause injuries and pain. Dr. Ness also uses non-surgical spinal decompression to alleviate pain from disc herniations in the neck, back, and sciatica.  Dr. Ness practices in New Paltz, and serves as the official chiropractor, and ART® provider for the ARMY WEST POINT football team.  He has served as the official chiropractor for Marist College, and Vassar College Athletic Departments prior to joining Army in 2015.
Dr. David Ness is available by appointment Mon – Sat.
Dr.  Ness specializes in helping athletes and active people to quickly relieve pain and heal injuries. Dr. Ness is dedicated to working with his clients to improve their strength, mobility, and flexibility.
David Ness is a husband and father of two children. When he is not at work, he enjoys yoga, golf, mountain biking, snowboarding, and hiking.  He practices Yoga in New Paltz for the past 20 years. A competitive volleyball player and skydiver, he competed at two National Championships and was part of the New Jersey state record for largest formation skydive in 1997 with 100 jumpers from 6 airplanes.  Dr. Ness knows the pain of injury and the consequences of competing, having injured both knees and his ankle, all of which required surgery and rehabilitation.
Dr. Ness serves as the official chiropractor and ART provider for the ARMY WEST POINT football team since 2015.  He works onsite at the United States Military Academy football training room twice a week during the season, and is on the sidelines for all home games. Dr. Ness has also been to every Army – Navy game since 2015.
At our New Paltz office Dr. Ness provides on-going chiropractic care for many athletes from S.U.N.Y. New Paltz, Marist, and Vassar colleges, as well as local professional and recreational triathletes and duathletes in the Hudson Valley. He has served as the provider of ART for the Hudson Valley Triathlon Club, and as provider and organizer of ART for the New York Triathlon Club races. Dr. Ness has treated athletes at the IRONMAN Triathlon in Lake Placid 5 times, and the Survival of the Shawangunks (S.O.S.) Triathlon in New Paltz from 2004-2017.
Dr. Ness works with adult and juvenile equestrian show jumpers from local stables including Lucky "C" stables in New Paltz, musicians, and performers from New Paltz School of Ballet.
Thirty 34 years of professional experience give Dr. Ness the ability to diagnose and treat a very wide range of injuries and conditions for athletes and non-athletes alike. He has advanced training in sports medicine, spinal decompression, skeletal radiology, Kinesio taping, yoga, and golf fitness.
Dr. Ness also holds certifications in the innovative Active Release Technique (ART) Soft Tissue Management System, including the latest treatment for complex protocols. ART is highly effective in treating most sports injuries, repetitive strain injuries, sciatica, carpal tunnel syndrome, and other overuse injuries. Dr. Ness is one of only a few chiropractors in the Hudson Valley authorized to provide ART Ironman Performance Care, Complex protocols, and long tract nerve release treatment.
Through his work as a certified Titleist Golf Fitness Instructor, Dr. Ness can provide interested patients with strategies for increasing core strength and flexibility in their spine and muscles. These strategies help relieve pain and improve overall health, swing bio-mechanics, and athletic performance.