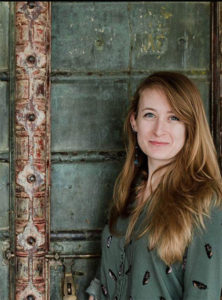 Chelsey Giammarino is our newest member to the Performance Sports & Wellness team.
This summer, Chelsey was chosen to work at the U.S. Open Tennis tournament, where she had an opportunity to apply her skills to professional athletes in need of immediate relief and healing.
She graduated from The Finger Lakes School of Massage in 2017 as a Licensed Massage Therapist. She also holds a certification from the National Federation of Professional Trainers. In addition, she is certified in Cupping Therapy.
Chelsey specializes in trigger point therapy, connective tissue therapy, and myofascial release. This enables her to help alleviate acute issues and ensure athletes can continue training at full capacity. She mainly treats athletes (including weekend warriors,) first responders, and other active individuals. She loves helping function at their full capacity, overcoming pain, mobility issues , and other problems so that they can enjoy their sports and hobbies.
To set up an appointment
Chelsey's cell: 512-763-9153